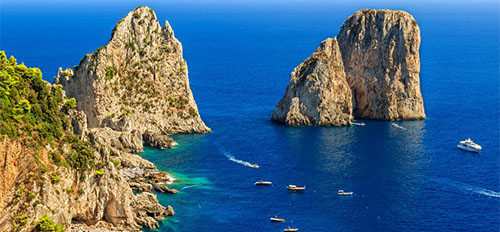 Una piacevole escursione a Capri a bordo di un tipico e confortevole "gozzo" sorrentino.  Navigazione lungo la costiera Sorrentina fino a raggiungere l'isola azzurra.  Giro dell'isola in barca e visita alle diverse baie e grotte, inclusa la Grotta Azzurra.  Tempo libero per scoprire gli angoli più suggestivi dell'isola. Assolutamente da non perdere una granita a limone in un bar della "Piazzetta" ed una passeggiata sulle strade dello shopping.
Positano & Amalfi Boat Tour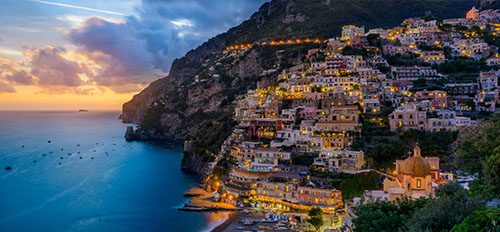 La Costiera Amalfitana incanta i visitatori con paesaggi mozzafiato e scenari di incomparabile bellezza. A bordo di un confortevole "gozzo" sorrentino alla scoperta delle cale, baie ed isolotti lungo la costiera fino a raggiungere Amalfi. Tempo libero per la visita della Cattedrale e dell'antica "Repubblica Marinara". Nel pomeriggio proseguimento per Positano. Tempo libero per scoprire la gemma della divina Costiera, con le sue stradine e scale ed i negozi della "moda Positano".
Pompeii & Vesuvius by boat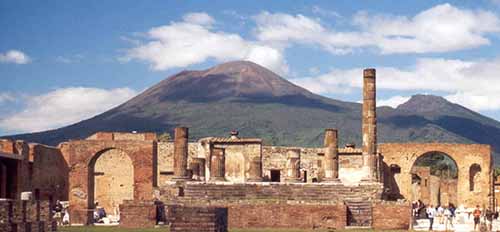 Un modo insolito per visitare Pompei evitando il traffico della costiera. Visita dell'antica città Romana con le case, le terme, i templi,  i teatri, il foro, etc. Dopo la pausa per il pranzo (non incluso) proseguimento per il Vesuvio, il vulcano attivo più pericoloso dell'Europa continentale.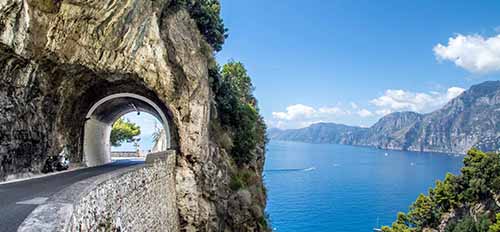 A deluxe chauffeured minivan will take you along the winding road of the Amalfi Coast stopping in the most interesting places. The tour ends in Ravello, high above the stunning Amalfi Coast. This serenely elegant town offers unforgettable views, gorgeous gardens, aristocratic architecture and poetic Inspiration.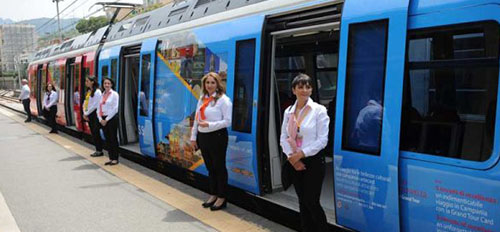 An Official Tour Guide will accompany you to the largest and most famous archeological site in the world. Local train "Campania Express" will stop just in front of the main entrance of the ruins.
Sunset Boat Tour & Romantic Dinner
Book this unforgettable experience on our boat.  Enjoy a colorful sunset, drink prosecco, and have a gourmet dinner in a restaurant on the sea.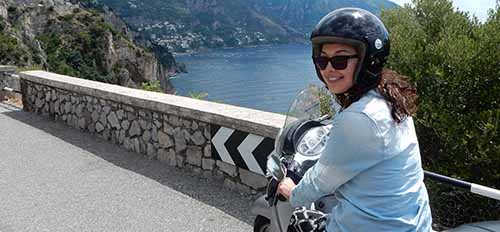 An alternative and fun way to discover beautiful villages. Riding a scooter or an Italian "vespa" you will feel alive and free. A tour guide will escort your ride followed by a tour in the most interesting places of the villages.
Treasures & Tastes of Naples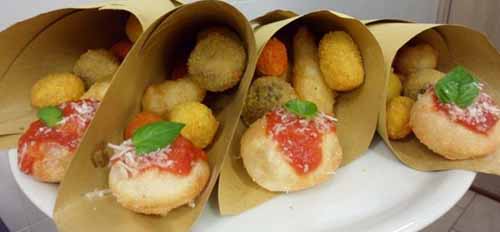 A nice stroll in the historical center of the city combining art treasures like churches, cloisters and cultural traditions with genuine local street food like "pizzette" and "sfogliatelle". This tour will capture all your senses.
Guided Tours & Local Friend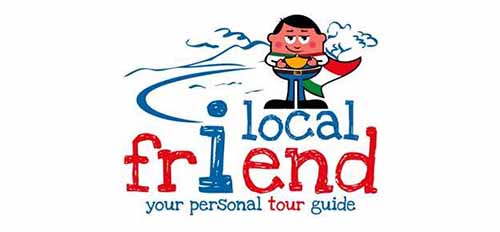 Our region has many interesting places such as catacombs, churches, museums and royal palaces. Pick your option and a Tour Guide will assist you or ask your Local Friend for a tip which will make your holiday a unique experience.